Netflix, the newly crowned king in the ever-growing industry of 'streaming media', has quickly taken over the world by storm to become not just a service, but a part of the pop-culture. As of today, Netflix is dominating the pop-cultural conversation of 'Gen-Z's with terms like "Netflix and Chill". Sure, Netflix may be the king of the streaming industry, but the past year has seen a plethora of new streaming services entering the market among which 3 have been quite the attention grabbers. Amazon Prime Video, Apple TV+, and Disney+ (Known as Disney+ Hotstar in India) have been making netizens go crazy, and Netflix should be worried.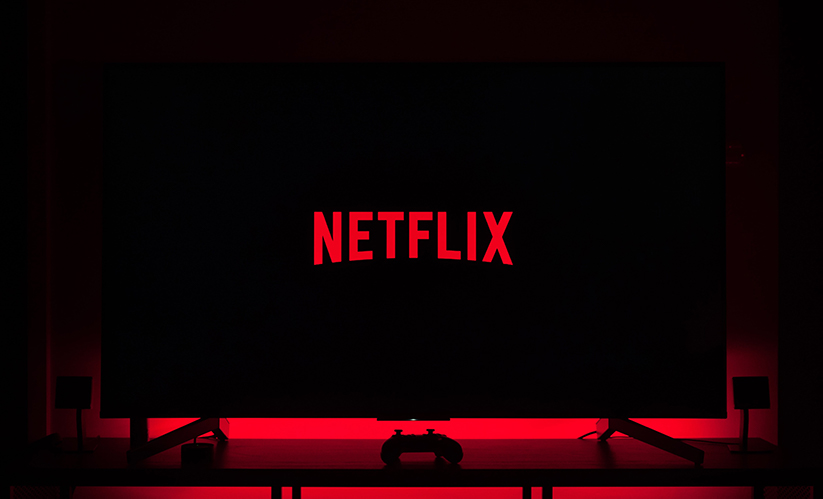 In an age where cable and satellite televisions are losing their relevance, the streaming services have entered to take their place, but like every segment, there's heavy competition here too. Let us start at the beginning. Netflix has been around since 1997 when it offered DVDs for rental. Enter 2012, the year which created a new industry of 'streaming media'; Netflix decided to step up and create a platform where users could stream movies and shows over the internet, much like YouTube. But there is a catch, Netflix would premiere some 'original' content exclusively on its streaming platform. The first show to premiere on Netflix was Lillyhammer. Over time Netflix grew its catalogue to feature numerous original content which constituted of all the genres one could possibly think of. While Netflix was at it, Amazon had been working on its own streaming platform called the Prime Video. After many iterations and name changes, Prime Video was launched worldwide on December 16, 2016. Producing many star-studded and eye-catching original content, Prime Video grew its catalogue as well. By 2018 many more streaming services entered the market. So many services in fact, that it makes one wonder: "How many services can one possibly subscribe to?", thus began "The Streaming War".
In the wake of this intense competition, Netflix was crowned the king for both its experience in the industry and its catalogue of original productions. However, Prime Video was not far behind and did step up its game. Unlike these services, Disney+ and Apple TV+ already had the customer base built. For Apple and Disney, these services simply added to the value while generating huge revenue. Now, these services are not cheap. In fact, these are much pricier than cable or satellite television. So why do people go crazy for these services? Well, these provided on-demand and ad-free content which has always been the dream of media consumers. This brings us to the question: "Which service is better?" Now that is not for me to answer, but I sure can tell which one is better in my personal, unbiased opinion.
Let us start with Netflix. It is the OG streaming platform and has become more than that to transcend into the realm of pop-culture. Of course, its popularity increased and so did its catalogue of binge worthy original content. However, it came at a price. For starters, there is a mobile-only plan for one single individual for INR 199 a month, a single screen plan for INR 499 a month, an INR 649 monthly plan for 2 screens, and an INR 799 per month plan for 4 screens. As the price and number of screens increase, so does the video quality ranging from standard 720p to 4K content. Speaking of content, Netflix houses a huge catalogue, and when I say huge, I mean gigantic! The ever-growing catalogue of both original content and borrowed content makes sure you never have nothing to watch and that is exactly why Netflix is crowned the king. Who is it for? Well, on the internet there's no restriction on the transmission of information so there are a lot of PG and R rated content, however as a famous man once said "with great power comes great responsibilities", it seems like as a responsible power holder, Netflix has implemented great parental control which facilitates certain profiles to show only U rated content as well.
Moving on to the retailer in the house, Prime Video comes bundled with the Prime subscription at INR 999 a year, thus making it 'cheap'. Apart from the ever-growing catalogue of original and borrowed shows and movies, Prime subscription provides other 'Prime' benefits of Amazon such as Prime Reading, Prime shopping experience and Prime treatment such as priority support and early access to sales. But how is the video content? I would say if this were the only streaming service one could subscribe to, one absolutely would not get by. One would need other services and here is why. For starters, the content volume is not exhaustive. And a much bigger issue is that new content is added at a much slower pace compared to other services; and when new shows or movies are added, they might not appeal to everyone as the genres are limited. Now, this is just my personal observation and opinion; there are subscribers who might be okay with Prime Video as their only subscription.
Well, who is the winner among these two streaming giants? Honestly, there is no comparison at all. Both have very different price points and provide very different services, but if one were to go solely from a budget standpoint, the winner would clearly be Prime Video. But one does not simply go with the budget standpoint and content matters, period. This makes Netflix the undisputed winner of this war. Now far away from the battle arena of Netflix and Amazon are two other services engaged in the competitive activity of 'streaming war'. These companies are giants on their own which give them an edge over other not-so-popular streaming platforms, and they are Disney+ and Apple TV+. Talking of Disney plus, well its… Disney. That is it. All Disney content in one place. I would say it's good for Disney fans but most content, even the original ones are either reiteration or remake of already existing content and characters. In India however, one also gets access to all the content of HBO and Star network, making this subscription worth it. In fact, at INR 1499 annually or INR 299 monthly, it is an amazing deal. Happy binging Game of Thrones :-)
Finally, Apple is in the streaming game. Widening their focus from hardware and software, Apple decided to offer services such as Apple Music, Apple Pay, Apple Maps, iCloud, and Apple TV. Apple TV is an application software by Apple Incorporated which offers Apple TV Channels from many traditional TV channel providers. One of these channels is the infamous Apple TV+. What's unique to this particular service is that it is highly optimized for Apple devices. It does work on other devices such as Fire TV, the web, etc., but one must have at least one iPhone or iPad or Mac in order to activate this service. Coming to the content, the catalogue is tiny with only a limited number of shows and four feature films as of today. Apple, however, is adding new content every month as promised and the quality of content is pretty good both from the perspective of resolution and storyline. The star-studded partnership includes some of the most well-known personalities of Hollywood and for INR 99 a month, it is good. If you are a student though, you get free Apple TV+ membership with the Apple Music Student subscription which costs INR 49 a month and that is a very good deal.
Does this war have a winner yet? No would be the answer. All these streaming services cater to different individuals with different needs in media consumption and no one has won yet. The streaming industry is still in its infancy which makes it too early to even predict which one will thrive in the future. One thing is clear though, Netflix will remain the king in this so-called war for years to come. Once the genres and amount of content are generalized over all the platforms, then it will be the time to see who is slain by whom. Until then, enjoy binging from your preferred service.