Let us travel back to January 9, 2007. It is a chilly morning in San Francisco. A large number of people gathered in Moscone Convention Center which added a certain warmth to the weather. Everyone settled down for the second day of MacWorld Convention 2007, not realizing that it was going to be so much more than 'Mac' that year. At exactly 9:41 AM Steve Jobs took to the stage and unveiled a device which was an iPod, a phone, and an internet communicator and browser. Jobs reiterated that these are not three distinct devices but one single device and that it would be called the iPhone. It was the first of its kind and had a multi-touch display and had no keys other than the power button, the volume rockers, the silent switch, and the home button. On June 29, 2007, the iPhone was released for the public. 2007 changed the concept of a 'smartphone' for good but when other manufacturers followed suit, there was not much to change. Or was there?
It is 2020. Technology is at the peak of innovation and Apple just launched the second generation of iPhone SE. With the slew of other smartphones in the market, let us talk about another iPhone which pushed the smartphone industry forward. It's a fall morning on the 3rd of November 2017. People gathered in Apple Park, Cupertino, California. At 10 AM Tim Cook took to the stage and announced the iPhone 8 and iPhone 8 Plus. It had the same design aesthetics as the iPhone 7 from 2016 but with better features. Right after the announcement, Cook took to the stage again to unveil Apple's signature 'One More Thing'. The iPhone X was officially launched, and it took the smartphone industry by storm. Again. Sporting a full multi-touch OLED screen, which was a first for iPhones, and no bezels, iPhone X drove other manufacturers to follow suit. The elimination of the home button gave way to the Face ID which replaced the Touch ID and provided much better security.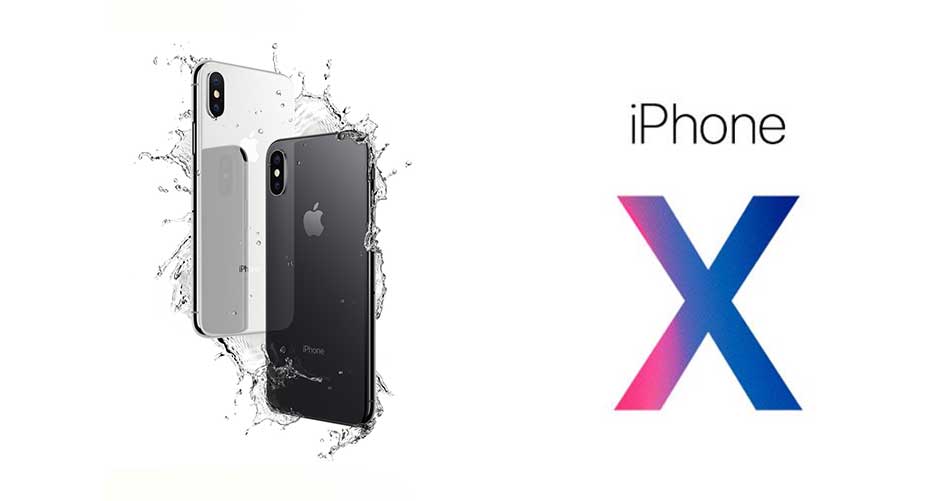 It's been 2 years now and Apple has since then launched iPhone XS, iPhone XR, iPhone 11, iPhone 11 Pro, and iPhone SE; each of these phones are much better and faster than the iPhone X and so are a lot of non-Apple smartphones out in the market today. So, for those still rocking an iPhone X, are you missing out on experiencing the latest and greatest? Let us talk about the relevance of the technologies used in the iPhone X in today's world. Starting with the display, iPhone X featured a 5.8" Super Retina HD display which is just a fancy term for OLED with high pixel density. Apple was able to fold part of the display along the edges of the screen to achieve the bezel-less form factor. The display technology has changed significantly since then featuring HDR technology in newer iPhones sporting OLED and some smartphones even have displays which actually fold. However, in real-world usage one does not notice these differences often and most people would be satisfied with the iPhone X's display.
iPhone X featured dual 12MP wide and telephoto lens for the camera. The changes in this particular segment might be the only thing iPhone X owners are missing out on. I did get a chance to play around with the newer iPhone 11 which sports the 12MP Ultra-wide and wide-angle cameras, and I must say that Apple has stepped up their camera game. I also played around with the iPhone 11 Pro and it sports a triple camera setup. The major changes in these cameras is night mode. These cameras can click clear pictures even in almost pitch-black darkness. This is possible by increasing the exposure in the camera lenses. Many photography enthusiasts may be missing out on this particular night mode feature but other than that, iPhone X still features an incredible camera which can click pretty good instagramable pictures. Even for some professional photographers who sometimes rely on their iPhone X, it holds up pretty well.
Water-resistance is another thing that has significantly changed. iPhone X featured a 1m water resistance while iPhone 11 features a 4m water resistance. No matter what these ratings depict, Apple does not provide warranty for water damage. I have taken my iPhone to the pool, in the shower, dropped it in the sink multiple times and it survived. I would not recommend any more interference of an electronic with water than this.
The highlighting feature of iPhone X was the A11 Bionic processor with a neural engine which was faster than most of the smartphones in 2017. The new A13 Bionic processor is even faster and the difference is clearly visible when using pro apps like GarageBand. But how does it hold up in real-world usage? For an average consumer, iPhone X is extremely snappy. It loads apps almost instantaneously and you will rarely have to force quit an open app. iPhone X is way faster than many phones in the market today. The single sim on the iPhone X is not too bad and the call quality on this device is still amazing. Not to mention, the battery life is still pretty good and makes it through the day on a single charge.
To conclude, iPhone X is an extremely powerful device for both an average consumer as well as a professional. However, photography and cinematography professionals might want to get their hands on newer devices which provide better cameras and recording features. In an age where phones just keep getting bigger and better each year, the price tag increases as well. With software support coming for the iPhone X for at least two more years, one can hold on to this gem of a device without having to shell out a fortune on a newer device. Looking back on the iPhone X, it got the job done very well back when it was introduced, and it still gets the job done.